CIT 2014 – Endnote | Growing Our Roots in a New Ground: Deepening Our Social Consciousness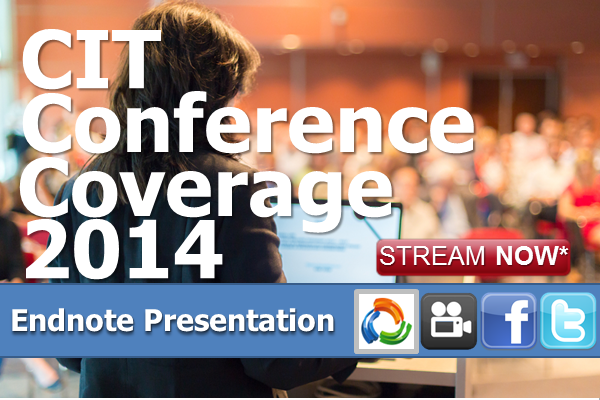 Description
The endnote presentation will cover the social, educational, technological, and commercial trends that affect the preparation and continuing education trainings for interpreters and their relationships with members of the Deaf community.  Collectively, the trends are a new ground for interpreters, educators and mentors in which they can find old and new opportunities to engage as agents for social consciousness in their personal and professional lives.  Practicing social consciousness is especially important to be mindful when we interact with our consumers, students, and colleagues and think critically about the code of professional conduct.
[fb_embed_post href="https://www.facebook.com/streetleverage/posts/802978283078492/" width="600″/]
Presenter
Dr. Joseph Hill is Assistant Professor in the Specialized Educational Services department at the University of North Carolina at Greensboro.  Dr. Hill is a coordinator of the American Sign Language (ASL) Teacher Licensure program that prepares pre-service teachers for ASL teaching in K-12 settings.  He also serves as treasurer for North Carolina Black Deaf Advocates (NCBDA) in 2013-2015; serves as NCBDA representative on the state council, North Carolina Council for the Deaf and Hard of Hearing in 2012-2015; and performs his duty as Member-at-Large representative on North Carolina ASL Teachers Association.
He was born deaf and raised in Cincinnati, OH with the family of deaf and hard-of-hearing siblings and a hard-of-hearing mother.  Like his brothers and sisters, he attended public school as a mainstream student. In 2001, he earned a Bachelor of Science degree in Systems Analysis from Miami University in Oxford, Ohio.  In May 2011, he earned his doctorate degree in ASL linguistics from Gallaudet University in Washington, D.C.  Prior to the completion of the doctoral program, he held various roles as a graduate student: a National Science Foundation Graduate Research fellow; a Fulbright scholar in Italy; an adjunct linguistics instructor at Gallaudet University; a summer instructor of the Deaf Studies department in the Sienna School for Liberal Arts in Italy; and a research assistant in the Gallaudet Research Institute and the Black ASL research team.
Dr. Hill's research interests lie in the area of sociolinguistics.  He studies language attitudes toward signing variation in the American Deaf community in terms of language variation, ideology, and contact.  The American Deaf community is a cultural and linguistic minority, but it is diverse with the communication choices, racial and ethnic groups, and other social identities.  Dr. Hill has published a book on his study, Language Attitudes in American Deaf Community (2012), with Gallaudet University Press.  Another research interest of Dr. Hill is the exploration of the social and linguistic aspects of the Black Deaf community.  Dr. Hill has co-authored with Drs. Carolyn McCaskill, Ceil Lucas, and Robert Bayley on the major socio-historical and –linguistic study of Black ASL.  The book is entitled The Hidden Treasure of Black ASL: Its History and Structure (2011) with Gallaudet University Press as the publisher.  At the present moment, Drs. Hill and McCaskill are working on an ethnographic account of Black Deaf Families that include multi-generational families, siblings, and other distant relatives.
Forward-looking organizations committed to retelling the story of the interpreter.
Stay on top of the latest and greatest.​
We will never share your info.​
Sign me up!