The field of sign language interpreting has lost a blue flame thinker and a true visionary, and the world has lost a giant of a human being. Those fortunate enough to know and work with Dennis, know he never tired of the endeavor to assist in shaping a better world for Deaf people and the sign language interpreters that work in support of them.
We invite you to enjoy a few of the moments StreetLeverage and others have shared with this incredible man.
We also invite you to share some of your own pictures and memories of Dennis.
He never forgot where he came from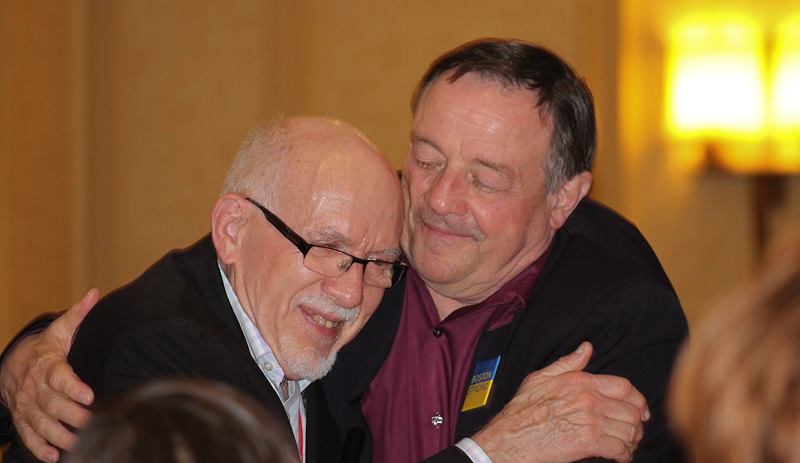 He was generous with his talents and time
Check out these presentations, interviews, and articles.
He always made time for good friends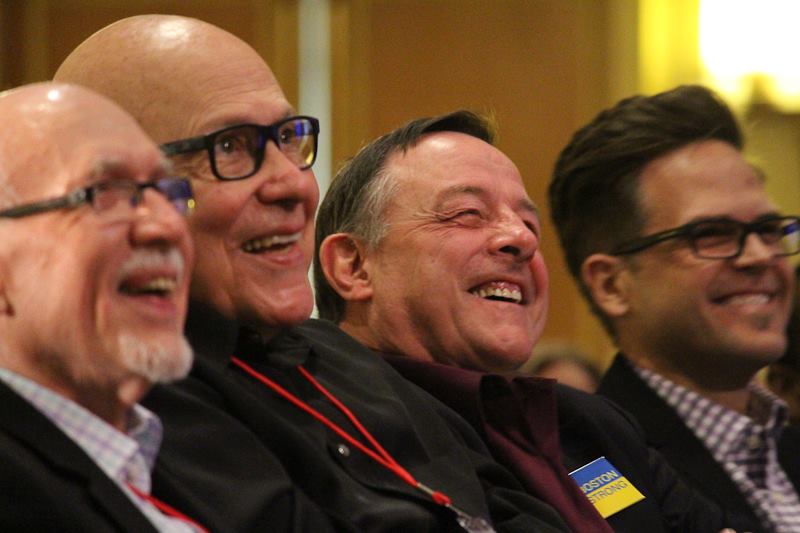 COKELY, Dennis R. 71, of Lexington, passed away on August 15, 2018. Devoted father of Scott Cokely and his wife Beth of San Francisco, CA, and Ryan Cokely of New York, NY. Proud and adoring grandfather to Leah Cokely. Dennis is also survived by his former wife of 29 years, Micky Cokely.
The oldest of five children of the late Edmund and Mary Cokely of Portsmouth, NH, Dennis was a loving brother to Maureen Cokely-Case (Ted) of Walpole, David Cokely (Diane) of Greenland, NH, Kevin Cokely (Karen) of Dallas, TX, and Donna Dupre (John) of Hudson. A caring uncle, Dennis leaves behind 5 nephews and 1 niece.
Dennis was a pioneer in the Deaf and American Sign Language interpreting communities. His personal and professional impact was wide reaching over the course of his career at Gallaudet University, as President of the Registry of Interpreters for the Deaf (RID), and through his work at the company he co-founded, Sign Media, Inc. For the past 22 years, Dennis has been passionately committed to Northeastern University where he most recently served as Professor of Cultures, Societies and Global Studies, and as the Director of the American Sign Language Program.
Calling Hours will be held Friday, August 24 at the Douglass Funeral Home, 51 Worthen Rd., LEXINGTON, MA from 4 pm to 7 pm. Relatives and friends are kindly invited. A memorial service will also be held at a later date at Northeastern University. In lieu of flowers, donations in his memory may be made to The Learning Center for the Deaf, 848 Central St. Framingham, MA 01701. Interment private.
He left the world better than he found it
Once in a great while a person comes along that possess the right complement of charm, intelligence, courage, grit, sticktoitiveness, and generosity – and they change the world. Dennis Cokely was just such a person.
May his memory continue inspire us to dig deeper and aim higher in our work to support the Deaf Community he loved.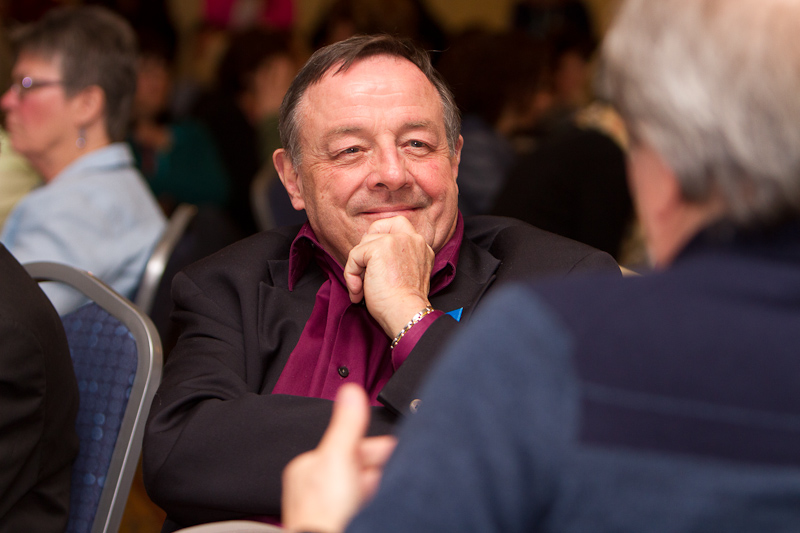 Do you have a special memory of Dennis you would like to share?
Share it via the Conversation section below.
Submissions are moderated. They will be reviewed and approved in short order.
Send pictures to support@streetleverage.com and we'll add them to the gallery above.
Forward-looking organizations committed to retelling the story of the interpreter.
Stay on top of the latest and greatest.​
We will never share your info.​