StreetLeverage – Live 2015 | Fundraising & Entertainment Event: ASL Curriculum Project
Fundraising & Entertainment Event: ASL Curriculum Project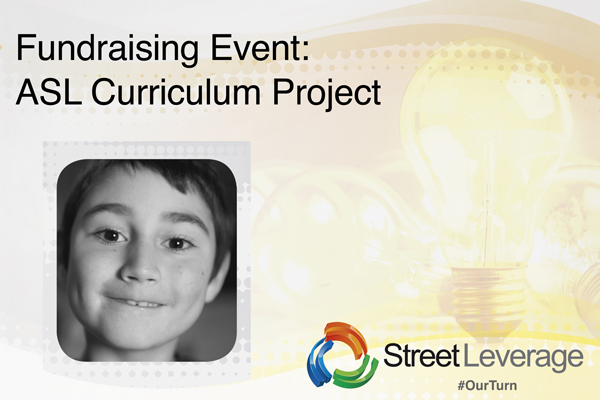 This event intends to explore, resource and celebrate the innovative curriculum developed by The Learning Center for the Deaf to teach ASL to Deaf children. Entertainment provided by Patrick Graybill, CJ Jones, and Rosa Lee Timm. The evening will be emceed by Brenda Schertz. #OurTurn
Fundraiser
Who was it that gave your life that big push just when you needed it? Remember? I'm sure you do.  It's simple. Without that special somebody, we wouldn't likely be where we are today. For many of you it was a teacher or mentor who put life into perspective.
At StreetLeverage we believe that the good people working at The Learning Center for the Deaf in Framingham, MA are a group of just those people. As such, we are working as part of our StreetLeverage – Live 2015 event to raise money to help them continue to brighten the future of deaf kids.
Entertainment
Come join an evening of giving and entertainment to raise monies for the ASL Curriculum Project at The Learning Center for the Deaf. Your donation is a demonstration of your commitment to being the difference in the life of a Deaf youngster. Together we can help them build a brighter tomorrow.
Forward-looking organizations committed to retelling the story of the interpreter.
Stay on top of the latest and greatest.​
We will never share your info.​
Sign me up!