StreetLeverage – Live 2015 | Increasing the Value of Deaf-Interpreter Community Solutions: An Appreciative Inquiry Process
Evening Session: Change Maker

Increasing the Value of Deaf-Interpreter Community Solutions: An Appreciative Inquiry Process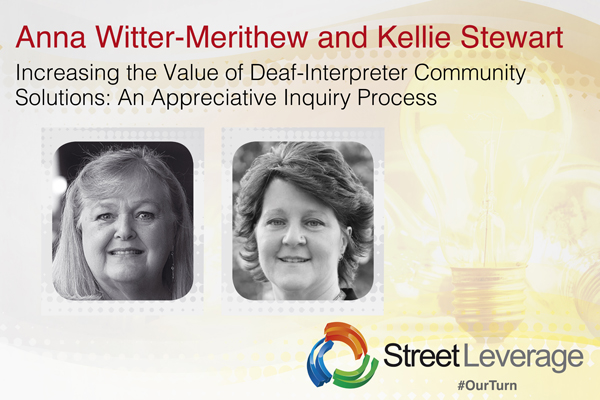 Anna Witter-Merithew and Kellie Stewart will facilitate an appreciative inquiry process that gives participants an opportunity to share ideas, resources, and recommend solutions to advance the field of sign language interpreting.
Facilitated by Anna Witter-Merithew and Kellie Stewart
Anna Witter-Merithew, M.Ed., has been a certified practitioner, teacher, program developer and administrator, instructional designer, leader and author in the field of ASL-English interpreting for forty-three years.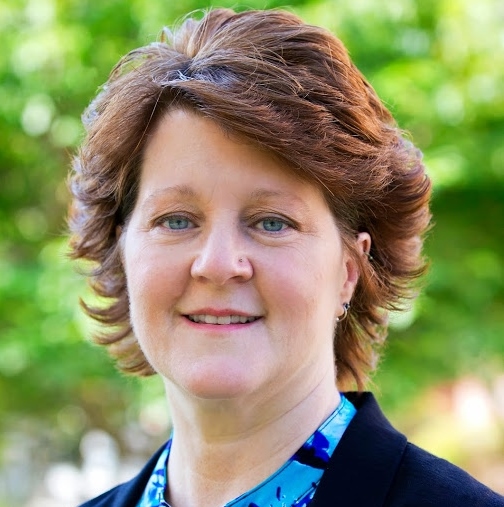 Kellie Stewart is a veteran interpreter, long-time educator, presenter, leader and mentor. Her career began in Ohio, before moving to Boston in 1986, and she now resides in Charlotte, NC. She is currently the chair of the ASL/Interpreter Education Program at Central Piedmont Community College.
Forward-looking organizations committed to retelling the story of the interpreter.
Stay on top of the latest and greatest.​
We will never share your info.​
Sign me up!