StreetLeverage Heads to Istanbul for WASLI 2015

2015 WASLI Conference Coverage
StreetLeverage is excited to bring you coverage of the 2015 WASLI conference being held in Istanbul, Turkey July 22nd-25th. We worked with the good folks at WASLI to bring you:
Replay Keynote Speeches
July 23, 2015: Dr. Robert Adam & Dr. Christopher Stone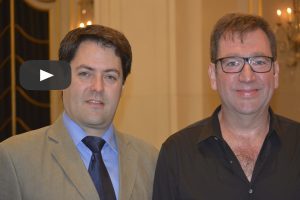 July 24, 2015: Liz Scott Gibson & Markku Jokinen
Live Facebook, Twitter, and Instagram Feeds
Find more coverage on: Facebook | Twitter | Instagram

Photos, Interviews and Other Videos
Forward-looking organizations committed to retelling the story of the interpreter.
Stay on top of the latest and greatest.​
We will never share your info.​
Sign me up!