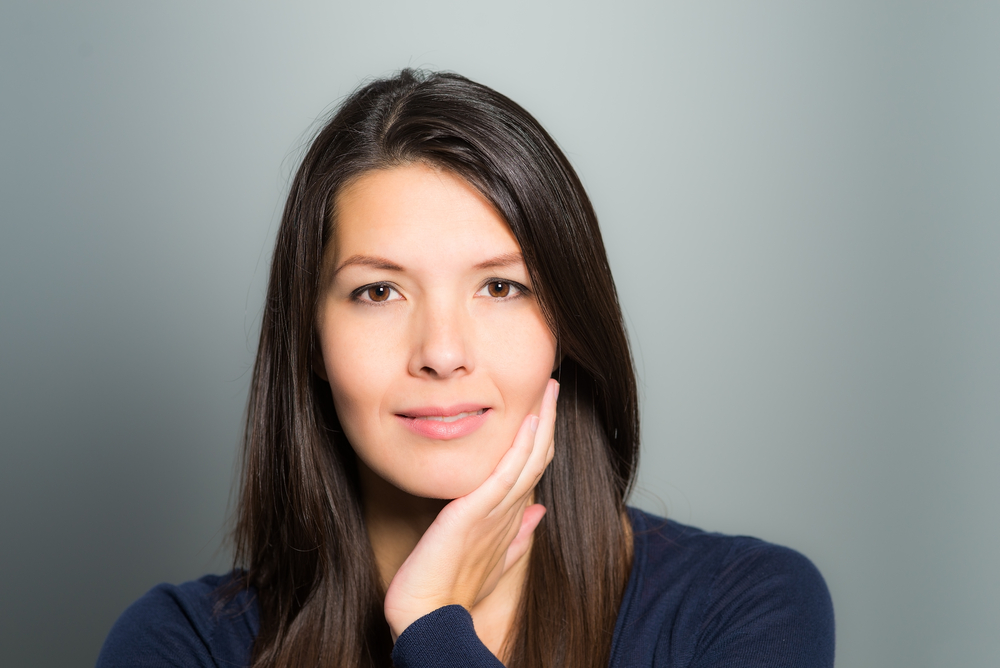 Trustworthiness is a trait all sign language interpreters must embody. Wing Butler posits that it is our duty to display our commitment and trustworthiness at all times, on-the-job and off.
Trust is a huge part of the sign language interpreting profession. As ASL interpreters, we are representatives of our clients, our profession, and at times the entire Deaf community. At the end of the day, our job is a commitment to honor those we represent and the mantle they've entrusted to us.
The Epitome of Honor
That much responsibility can feel daunting, but sign language interpreting isn't the only occupation with such a high level of trust. One of my favorite examples of taking on a mantle for a job—and one that comes with high expectations of conduct—is the elite Tomb Guard of Arlington Cemetery.
These sentinels guard the famous Tomb of the Unknown Soldier. According to their official website, those who train for this rigorous assignment must meet the highest standards, "including following strict rules, training guidelines, and the need for complete dedication and commitment to the Tomb." The Tomb Guard have been watching this tomb 24 hours a day, 7 days a week since 1937! No matter what the weather is like, there is always a Tomb Guard present.
After 9 months of service at the tomb, these soldiers receive the Tomb Guard Identification Badge (TGIB). This award is symbolic of their dedication to the tomb, a dedication they are expected to honor for the rest of their days. Even when the guards become civilians, the TGIB can be revoked for committing a serious offense that discredits the Tomb of the Unknowns.
In many ways, I feel that sign language interpreters should honor our position just like the Tomb Guard. Ours is a job that can be called on at any time, in any condition. Beyond that, sign language interpreters protect the communities we serve. We're defenders, helping people navigate tricky situations that could end disastrously if we aren't doing our job right. And often, no one will ever know if we're doing our jobs correctly or not. This high level of trust is precisely why our actions and words matter, even when we're off the clock. Recently I've noticed that many in our community are not living up to our professional standards the way we should.
An Awkward Situation
Just this year, I was in a group of interpreters at a regional event, waiting for our next assignment. I was an interpreter from out of state, and the downtime gave me a chance to meet the local interpreter professionals. As many conversations do, it turned into a discussion about our profession: ethics, organizational decisions, and the injustices some find in our craft. Then the discussion turned to the ever-common topic of the national professional organization's financial decisions—and how much my peers disagreed with them, to the point of emotional vitriol.
As the criticism became harsher and harsher, I found myself slipping to the back of the group. These interpreters had no idea I had left the treasurer position just a couple of months prior. I tried to diffuse the situation by asking if anyone in the group had watched the treasurer's latest report. The video addressed many of the issues they were complaining about. But they didn't follow my lead. Instead, the blaming and ill-will finding marched on until I finally told them the truth: that I had recently left the treasurer position. All the interpreters stared at me in shock—and quickly moved the entire conversation to a more supportive, civil place.
Consider The Shadows We Cast
Loud complaining always has the potential to embarrass the complainer, but that isn't why I'm sharing this story. I'm more concerned about the deeper consequences of being publicly hostile toward viewpoints we disagree with. And how simple venting and unproductive negativity is harming our professionalism as interpreters. Whether we like it or not, our behavior directly impacts our integrity and our trustworthiness as representatives and guests of the Deaf community. We must pay special attention to our actions at all times so we can be worthy of greater trust through greater professionalism.
The Path to Greater Professionalism
How do we become more trustworthy? Our Code of Professional Conduct is a great place to start, but here are some other suggestions to help us stay professional as sign language interpreters.
1.  Show Respect through Restraint
No matter how you shake it, our public behavior off the clock—whether that's in person or over social media—has consequences for our reputations as interpreters. This is exactly why we need to honor our profession through thoughtful consideration of our actions.
Too many of us are taking our role lightly by posting anything and everything online. Even when we're expressing disagreement or sharing ideas, the key to showing professional restraint is keeping our expression civil even when it's tempting not to. In the spirit of keeping things civil, there are certainly opinions that shouldn't be expressed in public at all. To know which ones, try out the elevator test outlined in my StreetLeverage article "Does Social Networking Impair Sign Language Interpreter Ethics?"
2.  Watch Out for Intergroup Bias
Humans naturally identify with other humans that are like them, whether it's a sports team, a family, hearing people, deaf people, or people who share a common profession—like sign language interpreting. We all naturally favor the "us" that's like you and disfavor the "them" that's unlike you. Psychologists call this concept intergroup bias. According to Professor Mina Cikara, research suggests that an "us versus them" mentality is one of the key factors that drives groups to collective violence. This violence can be as small as hostile discussion or as widespread as genocide.
Intergroup bias is running rampant in our society, but I would suggest that our interpreting community has much more to lose by engaging in intergroup bias. As we're striving to be trustworthy in our profession, we must all make a concerted effort to stop vilifying others around us. Let's stop looking for a "them" to blame for our problems and start listening as we try to understand perspectives different from our own.
3.  Share Opinions in a Spirit of Empathy
This one is always a good idea. Are we expressing opinions to share of ourselves and build up the world around us? Are we open to thoughtful, understanding discussions? Even with people who disagree with our beliefs?
In my StreetLeverage Live presentation "Status Transactions: The 'It' Factor in Sign Language Interpreting," I talked all about the power of humility in an interpreter. It is truly an act of humility to slow down, listen to others, and consider both sides. It takes time and it certainly requires effort, but giving other people the benefit of the doubt can improve both our professional and personal lives. Empathetic listening and seeking the truth is the fastest way to come up with creative solutions to our problems. Which brings me to my final point . . .
4.  Focus on Positive Action
Going back to my experience with my fellow interpreters, that entire situation could have gone very differently. All of us could have participated in a thoughtful, civil discussion about our organization's finances. Maybe we could have watched their annual report together for context. If everyone still felt unsatisfied with the status quo, we could have drafted a letter to the Board proposing a solution in a respectful yet assertive fashion. This whole experience could have turned into positive action to make our sign language interpreter community better.
In a world that's already filled with harsh critique, we're going to make a much bigger difference by turning our opinions into meaningful actions. After all, having opinions isn't nearly as important as how you live by them; that is what makes you a trustworthy interpreter.
Greater Trust is One Decision Away
To me, being worthy of trust boils down to one simple choice: committing to a higher standard of professionalism. If we all strive for a spirit of civility and positive restraint, we'll already be changing ourselves and interpreting for the better. That is how all of us will truly become guardians of our profession and those we serve.
Questions to Consider:
Think of the most trusted interpreter in your community. What traits do they display which set them apart from other sign language interpreters? Do you share these traits? If not, how can you develop them?

In what ways are you actively seeking to decrease intergroup bias in your professional circles? What is one step you can take to dismantle an "us versus them" paradigm?

Would you be willing to invite an interpreting colleague to join you in committing to a higher professional standard? What would that accountability relationship look like for you?