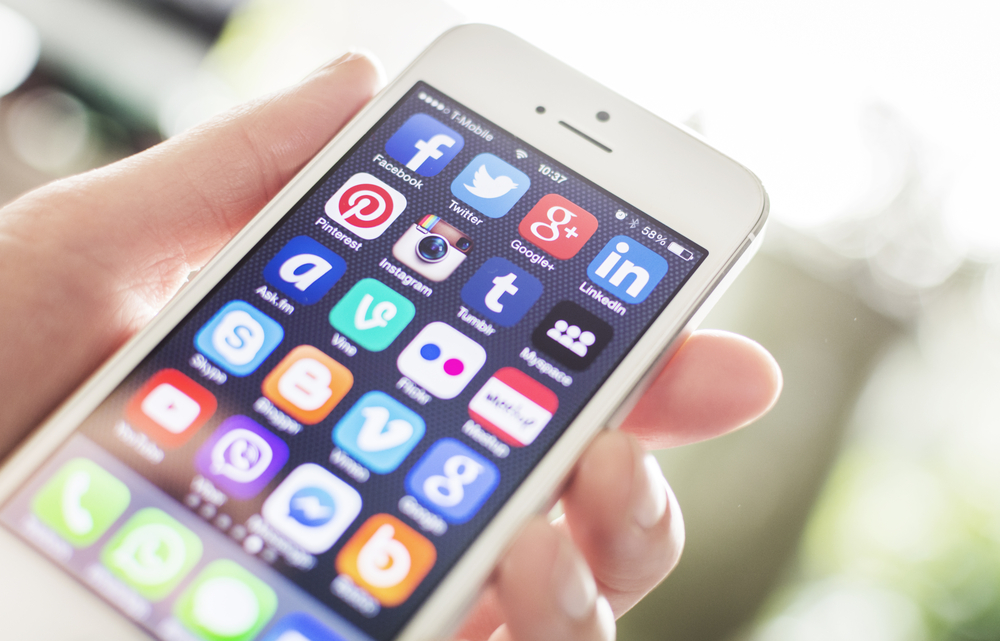 With apps available for everything, recommendations can narrow the search. In his 2016 reboot, Brandon Arthur highlights apps that make communication, commuting and productivity easier, faster and safer for sign language interpreters.
What a difference a few years make! In 2013, StreetLeverage featured Leave Now, Google Maps, Evernote, Expensify and Bump as must-have apps. In the years since that post, daily life for even the most tech-averse sign language interpreter has evolved. As a group, sign language interpreters are likely some of the most teched-up, tech-savvy professionals around. It's probably hard for most of us to remember what life was like before we had the ability to manage the intersection of our work and personal lives with the swipe of a finger.
With the bazillions of apps released annually, which ones are particularly useful for sign language interpreters? Below are seven more apps that may help you communicate more effectively, reclaim some of your sanity, and be more productive in the process.
"Live Video Messenger. Experience lightning fast, back and forth video chat."
I still remember the horrifying moment when a Deaf colleague said, "Wow. You are really behind the times. You need to get Glide. Send me a message when you do." I later learned that the first Deaf Interpreter Conference was planned entirely through Glide communication. There is no better match of technology and sign language interpreter than the Glide app. Combine the perfection of being able to send messages in ASL to Deaf friends and colleagues with Glide's interest in supporting the Deaf community and you have a no-brainer.
Here is just one example of the way Glide is engaging with the Deaf Community: Dear Hearing People – video made by Glider users and Glide Community Manager, Sarah Snow.  
Cost:  FREE  
Downloads Available: App store, Google Play, Microsoft Store
Info: http://www.glide.me/
"Uber is the smartest way to get around. One tap and a car comes directly to you. Your driver knows exactly where to go. And payment is completely cashless."
Another ubiquitous app attending to users in the Deaf community is Uber. As the popularity of Uber spreads, so, too, do opportunities for Deaf and Hard of Hearing drivers. For sign language interpreters who prefer not to use a personal vehicle or want to move between assignments without paying the high price of urban parking, supporting Uber gets you there quickly and inexpensively while supporting the Deaf ecosystem. What more could you want in a free app?
Watch this latest example of Uber's work to support the Deaf community.
Cost:  FREE 
Downloads Available: App store, Google Play, Microsoft Store
Info: https://www.uber.com/
"Private Messaging. Private Networking. Send private, encrypted, disappearing messages to friends or co-workers."
Private, encrypted texting which disappears after reading, Cyberdust's app supports one of the major values of sign language interpreters – confidentiality. Messages disappear after they are read and do not touch any hard drive in the process. Unlike other "private" messaging apps, Cyberdust messages are not stored. Unread messages disappear after 24 hours.
Cost:  FREE 
Downloads Available: App store, Google Play, Microsoft Store
Info: www.cyberdust.com
Many sign language interpreters have to manage multiple invoices, forms and other pieces of vital business paperwork. SignEasy allows you to sign documents in various formats from almost anywhere.  Easy to use, this app's most basic form is free, but for additional features, users will have to pay a fee.
Cost:  FREE for basic functions
Downloads Available: App store, Google Play, Desktop download
Info: http://getsigneasy.com
Looking for an Android enabled app that does everything but fix the kitchen sink? Tasker may just be the one you want. Listed as one of the most powerful productivity apps available, Tasker has more than 200 different actions including LED flashing for text messages, a screen dimmer you set for specific times of the day, and home screen buttons you can program to send standard text messages like "on-the-way-home". Most reviews indicate there is a learning curve, but this app may be worth it.
Cost:  FREE 
Downloads Available: Google Play for Android
Info: https://play.google.com/store/apps/details?id=net.dinglisch.android.taskerm&hl=en
Language is every interpreter's superpower, except when it isn't. Need a pronunciation or a definition while you are stuck in the basement of a University classroom with no signal? This Dictionary app works offline, so definitions, word spellings, origins, and synonyms are literally at your fingertips. With more than 2,000,000 English language definitions, you can find idioms, slang, and specialized vocabulary to suit any interpreting situation. With the Dictionary app, you'll always be wearing your smarty pants.
Cost:  FREE 
Downloads Available: App store, Google Play
Info: http://www.dictionary.com/apps
While we hope that sign language interpreters don't find themselves in risky situations, SafeTrek is an app that can keep you safe. There are times when interpreters have felt unsafe walking back to their car after a late appointment or find themselves in other uncomfortable circumstances. With a "Hold until safe" button, users let go of the phone in the event something happens, activating the phone to call the police. SafeTrek has been highly rated as one of the top safety apps available.
Cost: Free 30 day trial/$2.99 per month or $29.99 annually  
Downloads Available: App store, Google Play
Info: http://www.safetrekapp.com
Harness Your Life One App at a Time
As sign language interpreters, we have a keen sense that time is our most valuable asset. I am hopeful that you will find these apps helpful in adding time back to your life.
After all, in a world that is increasingly busy, anything that takes our mind off of the logistics of the job, enhances our ability to communicate effectively and efficiently, and helps us focus on the work at hand is a good thing, no?
What apps have made a difference managing your work?