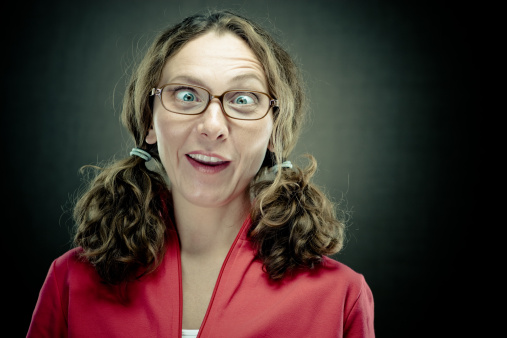 While no two sign language interpreters are identical, there are certain elements of the profession that consume our minds. Brandon Arthur explores four of these preoccupations.
Sign language interpreters come to the profession from a variety of avenues; each possessing a range of life experience that makes their daily work distinct. Though the work from interpreter to interpreter is unique, it occurs to me that there are 4 primary preoccupations shared by qualified practitioners.
Some might consider them obsessions, the non-clinical type of course.
Whether obsessions or preoccupations, qualified sign language interpreters are driven to excellence in their work by 4 dominating thoughts:
1)   Cohesion: It is the role of a sign language interpreter to unite the parties participating in the communication by proactively considering and responding to the specific needs of their consumers, team interpreters, and meeting/event participants and organizers.
The qualified practitioner has fervor for cohesion because they fundamentally understand that a stellar individual performance does not necessarily equate to a job well done. Further, that it is the success of all parties to the communication that ultimately determines if an interpreter has been effective.
2)   Professionalism: It is the duty of a sign language interpreter to ensure they are familiar with both current developments and best practices within the field.
The qualified interpreter is passionate about professionalism because they understand that it is more than a state of mind or verbal declaration. They understand that it is the active pursuit of excellence; one that requires an interpreter to be informed and engaged within the profession and to uphold the social agreements that allow them to do their best work.
3)   Accountability:  It is the ethical obligation of a sign language interpreter to own, in real-time where possible, the inaccuracies found in their work.
The qualified practitioner is resolute in their view that the fear of being viewed to possess an inferior skill-set or to not be invited back to an assignment is insufficient reason to compromise the trust needed to do their work. They summarily avoid this temptation and accept that their best work is not error free and compensate accordingly.
4)    Connectedness: It is the responsibility of a sign language interpreter to recognize that they are part of a larger system of stakeholders.
The qualified interpreter is highly conscious that their actions have an impact on the interpreter that was there both before and after them, and that their actions do have an impact on the broader system of industry stakeholders. Further, they utilize this connectedness to better position themselves to partner with stakeholders to achieve excellence in their work.
A Framework
These obsessions create a framework for an approach to the work that allows a sign language interpreter to cope with the anxiety of confronting new environments, circumstances, and information day in and day out.
Further, it increases the capacity of an interpreter to earn the social currency needed to make adjustments in work environments and achieve consensus among consumers and meeting participants. This is key to their delivering truly remarkable work.
Achieving Excellence
Over the years I have heard interpreters share that a healthy dose of narcissism is necessary to be successful in the field. While I would agree to a point, I do think that a heightened awareness of the dynamics of their working relationships, the level of accountability taken/accepted for their work, and how they connect to the whole of our profession creates an approach to the work that makes certain sign language interpreters more likely to achieve excellence.
After all, and I believe you would agree, people who have achieved something impressive or have made a significant contribution to anything have done so because of a certain level of obsessiveness. I don't believe achieving success in the sign language interpreting profession to be any different.
What obsessions makeup your framework for success?