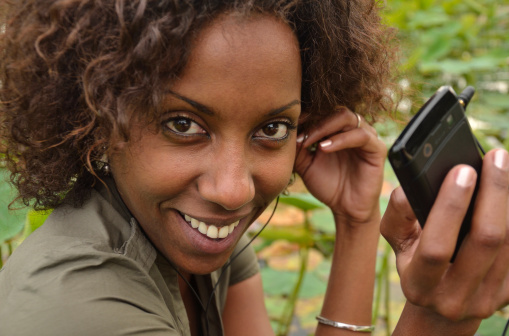 Harnessing technology to save time, energy, and effort can support sign language interpreters increase productivity and accuracy. Join Brandon Arthur in his exploration of five must-have apps for every sign language interpreter.
Few sign language interpreters live without a smartphone or tablet. It's probably hard for most of us to remember what life was like before we had the ability to manage the intersection of our work and personal lives with the swipe of a finger.
With the bazillions of apps out there, which ones are particularly useful for sign language interpreters? Below are 5 apps that may help you reclaim some of your sanity and be more productive in the process.
1. Leave Now
Tired of being "that interpreter?" Wish you knew exactly when to leave in order change your tardy ways? Wish no more. Leave Now will send an alert, which calculates for traffic delays, to your iOS device telling you exactly when to leave to be on time.
In the event you are going to be late, a single tap will send messages alerting people and giving them an ETA.
Cost: Free Available for: iOS Info:
http://leavenowapp.com
2. Google Maps
Find yourself regularly doing the repeat 20mph drive-by only to discover you are on wrong Washington St? Well, no more drives of shame for you. Google Maps gives you the classic transit directions, Street View, and most impressively voice-guided turn-by-turn navigation.
Google Maps will also give you nearby places to grab a bite.
Cost: Free Available for: iOS and Android Info:
http://www.google.com/mobile/iphone/
3.  Evernote
Sheepish about busting out that spiral notebook crammed with old agendas, receipts and coupons in order to capture job details or dialogue with a team interpreter? You know who you are! Evernote allows you to easily capture everything from personal musings to critical billing information.
You can quickly browse, edit and search on the information captured and it conveniently syncs across all of your iOs devices.
Cost: Free Available for: iOs and Android (and more) Info:
http://evernote.com/evernote/
 4.  Expensify
Every superhero has their kryptonite. Do your powers of analyzing form, meaning and context go weak with the very thought of organizing and tracking expenses? Have no fear. Expensify makes it easy to record expenses and mileage as they occur, upload receipts by snapping a quick picture of them, and even track travel time. 
Expensify generates reports with the tap of your finger and integrates with QuickBooks to make invoicing a breeze.
Cost: Free (basic version) Available for: iOS and Android (and more) Info:
http://help.expensify.com/mobile
5. Bump
An oldie, but a goodie! Go ahead and get your virtual man hug on by exchanging information with a colleague by "bumping" your phone with theirs. Bump allows you to exchange your contact info, calendar events, social media profiles and more simply and easily.
This will save you time and the additional bloat of your spiral notebook.
Cost: Free Available for: iOS and Android Info:
http://bu.mp/company/
Productivity is Key
As sign language interpreters, we have a keen sense that time is our most valuable asset. I am hopeful that you will find these apps helpful in adding time back to your life.
After all, in a world that is increasingly busy, anything that takes our mind off of the logistics of the job and helps us focus on the work at hand is a good thing, no?
What apps have made a difference managing your work?