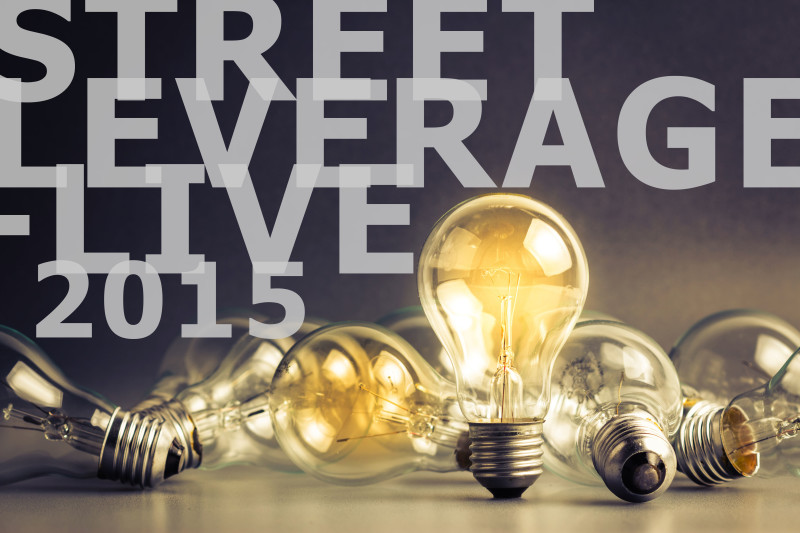 October 15, 2014:
StreetLeverage is excited to announce that it will be hosting StreetLeverage – Live 2015 in Boston/Newton, MA.
April 17 – 19, 2015 will be a 3 day convergence of thought leaders from around the sign language interpreting industry to foster idea sharing, dialogue, and proactive thinking in order to rethink the way we understand, practice, and tell the story of the sign language interpreter.
Early event info below:
Venue
Boston Marriott Newton
2345 Commonwealth Avenue
Newton, MA 02466
617-969-1000
To book online, click here. If you have trouble, call Marriott at 800.865.0546.
Nightly Rate
A room block has been reserved at a rate of $149.00 for event attendees. This rate, subject to availability, will be extended to attendees through March 25, 2015. Please note that in-room Internet and onsite parking are complimentary.
The Program
The StreetLeverage – Live 2015 program of events is still being finalized. To view the event schedule, click here.
2015 Registration Fees
Thank you for your interest in attending StreetLeverage – Live. The registration fee only covers conference admittance and does not include hotel accommodation, travel, transportation or any other charges.
Click here to find the schedule of 2015 registration fees.
Language Pledge
The official language of StreetLeverage – Live is American Sign Language (ASL). To that end, all program sessions and activities at StreetLeverage – Live  will be delivered in ASL. No English interpretation will be provided.
Photo Release
Attendees need to be aware that there will be photographers and videographers present during StreetLeverage – Live. By attending the event, attendees consent to be photographed and recorded. StreetLeverage will do its best to honor attendee requests to not be included in the photo and video coverage. Requests to be excluded, where possible, from the photo and video coverage must be made in writing. Requests must be received not less than 10 business days prior to the event and include a current photo. All requests should be sent to Brandon Arthur.
Special Accommodations
Please email Brandon Arthur to inquire about special accommodation policies.