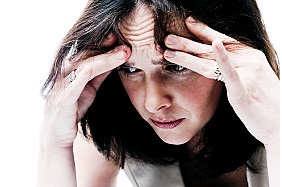 Regulation changes from the FCC have impacted the VRS industry, providers, consumers, and sign language interpreters. Karen Kozlowski Graham questions the efficacy of these regulations in light of some of the unintented results.
About a year ago the Federal Communication Commission (FCC) implemented new rules regarding the structure and practices of Video Relay Services (VRS).  A year later we ask: Is the VRS industry a better place for having implemented the new regulations?
What Did it Achieve?
The intent of the rule was to root out fraud and make VRS a more manageable industry for the federal government. Did their action lessen the probability of VRS companies acting in a fraudulent manner? Most importantly, are Deaf people receiving better service now than they were a year ago? How did the great VRS shake-up shake out?
My VRS Story
I co-owned a company that rode on the VRS train virtually since its inception, SignOn: A Sign Language Interpreter Resource, based in Seattle.  We started out, as many things do in Seattle, with lots of collaboration, good intentions, and smudging with sage.
VRS played an important part in companies like ours because the volume of income gave us the opportunity to become a traditional workplace.
Our early endeavor with a VRS center and our community interpreting program allowed our sign language interpreters to work alternatively in the community or on a video platform; they'd get full- or part-time status complete with benefits, paid time off, and a 401K option. All that without having to track down payments from customers, find and schedule jobs for themselves, or worry about vacation time.
As are most sign language interpreters, we were intensely loyal to both our professional ethics and our consumers. It took us years to learn all the business "how-to's"—figure out how to do the financial aspects of a business correctly and generally become a well-functioning company. Really, we just wanted to do good work and be happy.
I believe we were onto something, just something that is difficult to attain and then sustain—delivering quality services while simplifying the life of the interpreter.
Interpreters First
For nine years SignOn subcontracted with various certified VRS companies. We were considered a "white label" provider, which means we answered calls as if we were the certified provider. We rigorously upheld FCC rules and the usual high-level interpreter standards; we considered ourselves service providers–interpreting was our business. When the new regulations came down, we needed to make a decision as to whether we should try to attain certification to continue providing VRS or move away from the traditional workplace model that VRS had afforded.
To attain certification, we realized would require us to be in the business of dealing with complicated and expensive technology, wrangling with the federal government, and generally entering a faction of our industry that wasn't in our wheelhouse. We were strong interpreters, not computer platform developers, or lawyers. That self-knowledge of our core competency led us to the decision to bow out of VRS. As a result, one of the larger VRS companies took over our call center. The community interpreting and VRI functions of our company was subsumed by a local non-profit.
The music ended and the ride was over.
Has More Regulation Helped?
So where have we all settled in? There have been numerous stakeholders in this drama: white-label providers, VRS providers who went on to certification, VRS interpreters, and most importantly the Deaf Community.
White-Label Providers
SignOn doesn't exist in its original form any longer. In my case, I lost a livelihood. I've moved into a different field altogether and the days of monitoring the FCC announcements are a thing of the past. I would love to have traveled further down the road with our vision of an integrated workplace for sign language interpreters – a good place to work and a great place to grow the next batch of kick-ass practitioners. But some actors in this drama, like myself, were plumb out of luck – and out of work.
VRS Providers
One VRS provider who proceeded with certification suggested that the strictness of the rules was a challenge and perhaps limiting to efficient business operations. Requiring interpreters to be staff is often difficult in a freelance-oriented industry. Trying to discern the meaning of regulations, the increase in costs, and the impact on cash flow were some other concerns.
Sign Language Interpreters
The FCC changes definitely shuffled the interpreter deck. Their directive that more interpreters become "staff" forced a change in the composition of the VRS interpreting pool. Those sign language interpreters who wanted or needed the stability of employment took jobs at VRS companies.
Some interpreters, not liking elements of work with the bigger VRS companies (e.g. scheduling, strictness in operations) have left VRS altogether. Some of the interpreters, who had no intention of becoming freelance-only interpreters, were propelled into the freelance world by necessity. Others just needed this push to move on to full-time freelance work, something they had been considering anyway.
In my view, interpreters felt that they followed the FCC guidelines prior to the rule change and that they were no more conscientious and ethical than they were before the change. Then there was the question of home-based VRS interpreters. I don't know what they've done and how they've compensated for losing that work.
Deaf Community
The FCC rule definitely forced a lot of hands (pun intended). How has this reshuffling affected the quality and quantity of interpreting work available to the Deaf community?  It appears as if the shift in balance moved some of the more experienced interpreters back to community freelance work as their primary source of income.  If so, how has that changed the quality of interpreting both in the community and in VRS? And then, of course, the ultimate question: Is VRS a better product for Deaf consumers now that it can be more tightly monitored?  Is there less opportunity for fraud and more control over the quality of services under the new regulations?
The Bottom Line
In my VRS story, most of our staff landed in the non-profit (providing community interpreting) or as staff at one of the remaining VRS companies – an outcome critical for SignOn's founding owners. We didn't want the FCC rule change and the disbanding of our company to leave anyone out of a job, and fortunately most everyone landed on their feet.  There were another 40 or so companies that scrambled to find their footing in the new world order sans VRS. Some were purchased by VRS companies pursuing certification, some dissolved, and some moved forward without a VRS complement.
My own little corner of the VRS universe went dark. I hear the groans of change and the opinions of a few interpreter survivors. I see some interpreters pining for the earlier days of VRS, while some are finding their niche in the new scheme of things. Some great interpreters have abandoned VRS altogether while others have made it their bread and butter. In the end, I'm wondering if all that hoopla was a real gain for either Deaf consumers or the sign language interpreters providing the service. It opens interesting questions and hopefully further thoughtful discussion.
My Opinion
In my opinion the changes haven't necessarily helped. A few interpreters I spoke with said that they felt the VRS companies left in the pool would remain – and that having such job stability felt good. A few interpreters genuinely like the call center they work at – the staff and the atmosphere are good. Otherwise it seems as if the FCC changes have created more bureaucracy, without necessarily more quality. Perhaps the rule has eliminated fraud (has it?), which was its original intent, but many exemplary, law-abiding stakeholders became unintended victims.
Well, I guess you'd expect me to say all that since I lost my company. Okay, fair enough. But what about you? How have the FCC changes affected your work and your participation in VRS? Are we all better off now for the stricter regulation of VRS? Most of you have opinions. Share them.