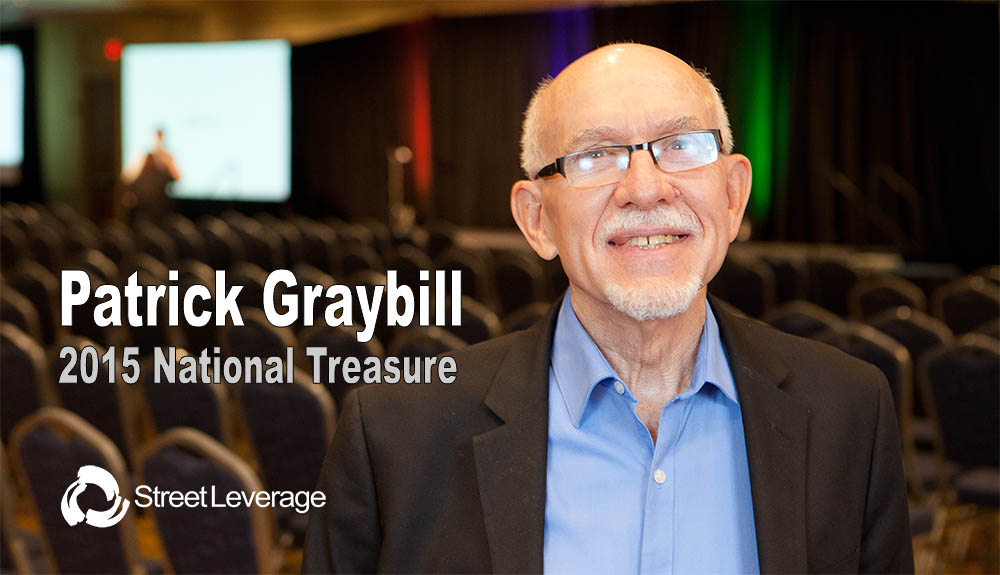 StreetLeverage – Live 2015 brought Deaf Community members, interpreters and stakeholders from within the field of sign language interpreting together under the premise of generosity, collaboration and the spirit of inquiry.
It was here, at the intersection of idea-sharing, perspective gathering and genuine introspection, that a fundamental truth about the field of sign language interpreting was further distilled—success is derived from first acknowledging the humanity of the people in front of you.
Simple. Challenging. True.
A great weekend to be sure. What follows is the highlight reel from the event held April 17th-19th in Boston/Newton, MA.
Deaf Community & Sign Language Interpreters Give Big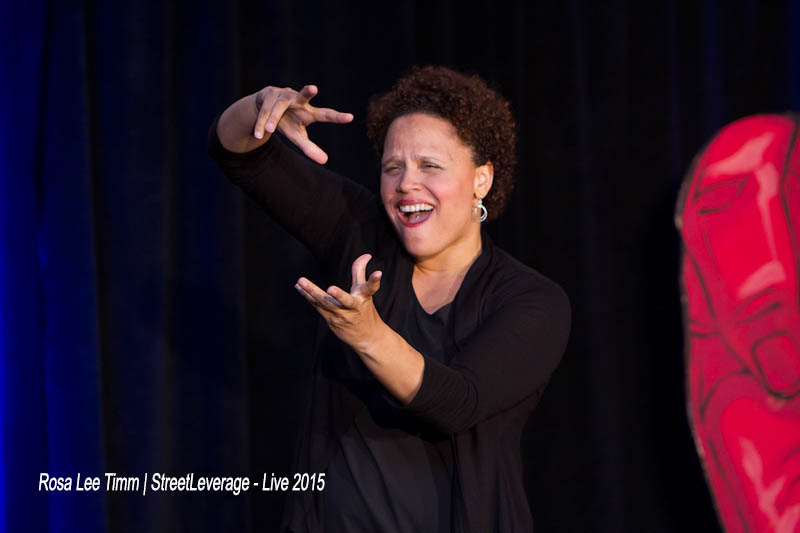 In recognition of our responsibility to support the communities in which we live, work and play, StreetLeverage – Live and Northeastern University ASL Festival attendees, Deaf Community members and sign language interpreters from around the country donated monies to The Learning Center for the Deaf. Together we were able to exceed our goal of raising $10,000.00 in support of the advancement of The Learning Center's innovative ASL Curriculum Project.
You can watch the fundraising event and the check presentation here.
National Treasure – Patrick Graybill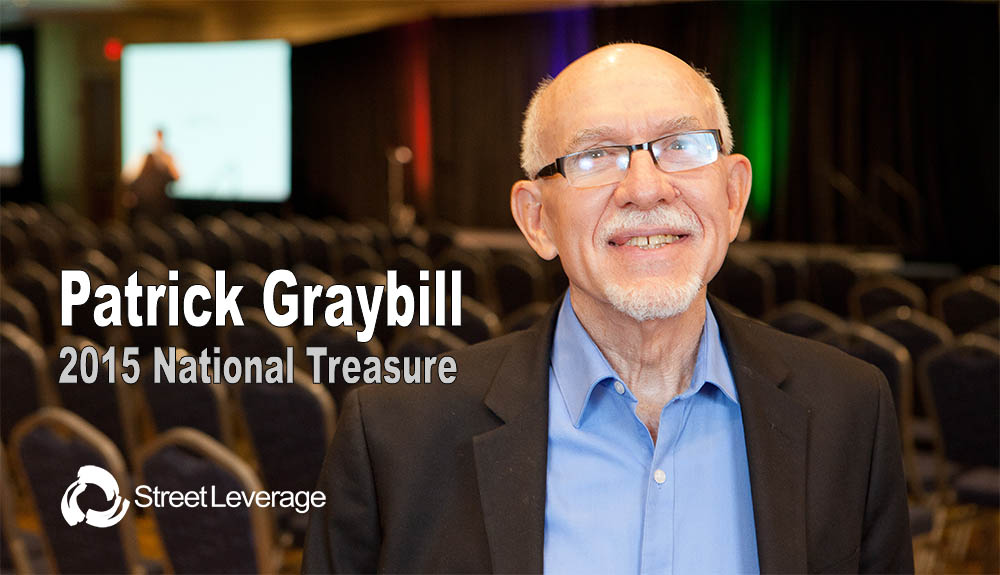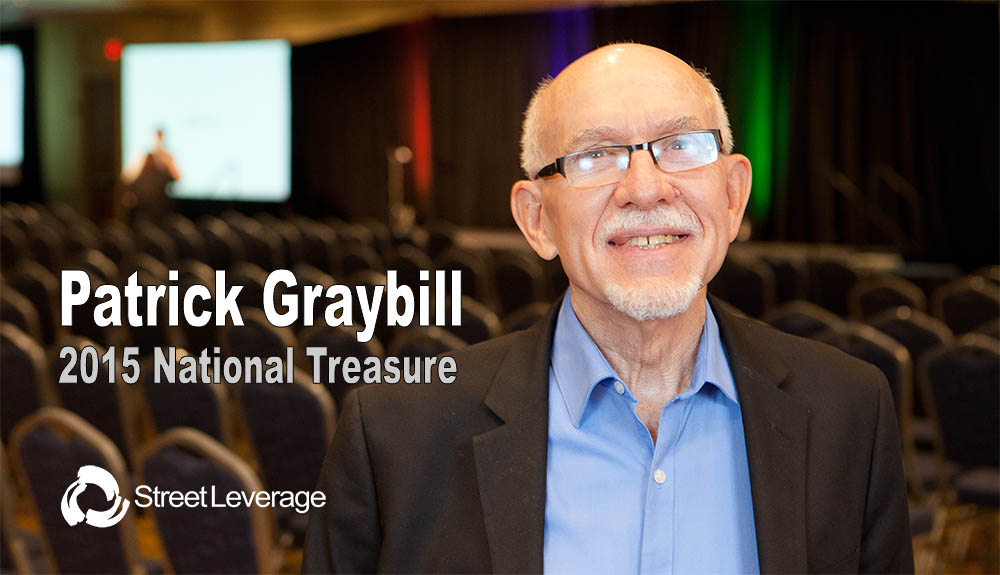 To formally acknowledge the contributions of those working for change within the Deaf Community and field of sign language interpreting, StreetLeverage announced the creation of a National Treasure Award. This award will be given annually in an effort to recognize those who have enriched the fundamental assets of Deaf Culture, ASL, and the field of sign language interpreting.
StreetLeverage was delighted to honor Patrick Aaron Graybill as the first recipient of the StreetLeverage National Treasure Award.
You can view the presentation of the award here.
Complimentary Live Stream Access
In an effort to extend the reach of thought leadership within the field of sign language interpreting, StreetLeverage proudly extended complimentary access to a number of StreetLeverage – Live 2015 sessions via live stream.
If you were unable to attend or simply want to relive the experience, you can immediately view the following sessions:
Friday, April 15, 2015
Brandon Arthur & Dennis Cokely | Fundraising Event: ASL Curriculum Project
Saturday, April 16, 2015
Marvin Miller | Deafhood: Liberation, Healing, and the Sign Language Interpreter
Anna Witter-Merithew & Kellie Stewart | Increasing the Value of Deaf-Interpreter Community Solutions: An Appreciative Inquiry Process (starts at 9:35)
Sunday, April 17, 2015
Wing Butler | Status Transactions: The "It" Factor in Sign Language Interpreting
Connect With Us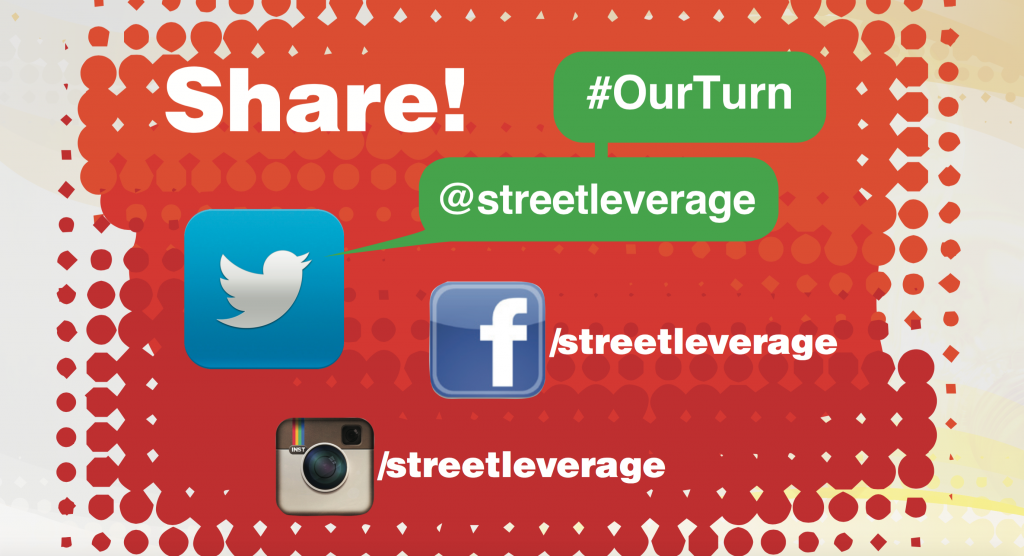 If you haven't done so, we hope you will take this opportunity to subscribe to receive our weekly posts in your inbox and connect with us via Facebook, Twitter, and Instagram. We are committed to continuing the dialogue that occurred during the Live event and hope you will connect with us regularly to share your insight, perspective, and experience in order to enhance the practice of sign language interpreting.
Presenter Fusion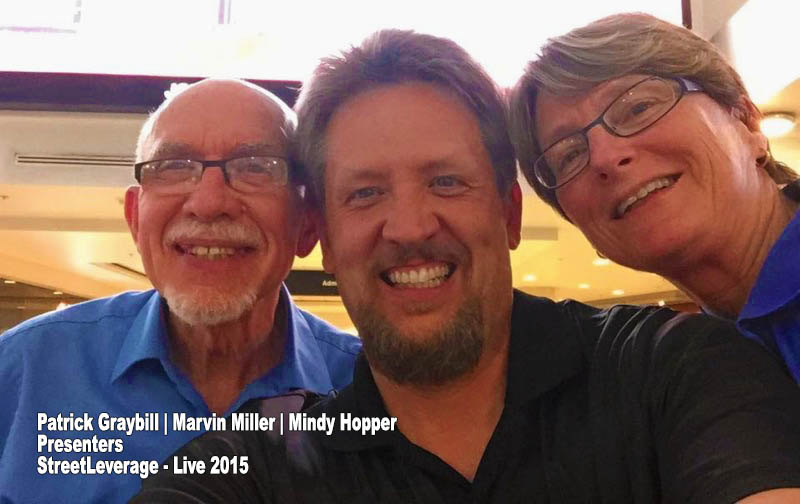 We are grateful for the big thinkers who took to the stage to share their ideas and insight on how to responsibly challenge practice within the field of sign language interpreting in order to uncover the art beneath. Special thanks to:
Wing Butler
Patrick Graybill
Joseph Hill
Mindy Hopper
Marvin Miller
Sharon Neumann Solow
Amy Williamson
Kellie Stewart
Anna Witter-Merithew
We are giddy with the anticipation of releasing of the videos of their presentations. The short-form talks from the Main Sessions will be released via streetleverage.com in the coming weeks and months. Stay tuned. The first one will be released shortly.
You can view talks from past StreetLeverage – Live events by clicking here.
LiveCorps Volunteers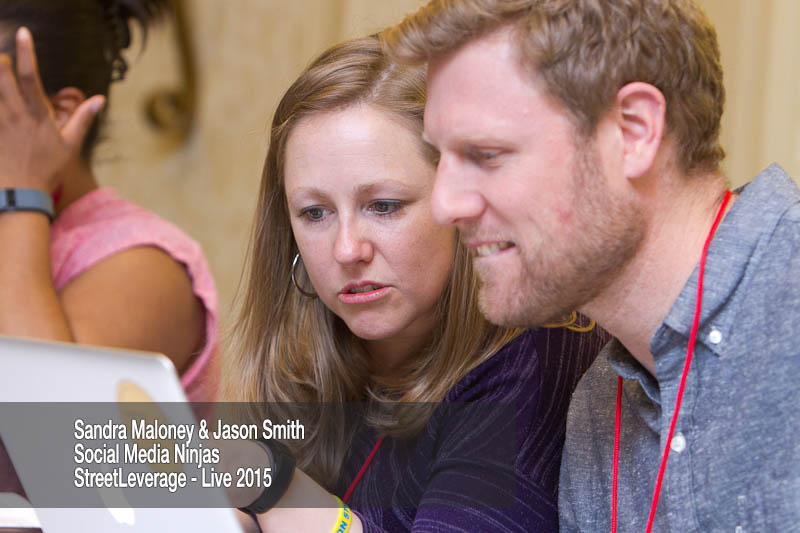 Have you ever found yourself in a circumstance where it was the kindness, dedication, and talent of others that made an outcome far greater than anything you could have expected? Enter: StreetLeverage – LiveCorps. This amazing and uber-talented group of volunteers consisted of the Core Staff and students. They worked from the wee hours to the wee hours in support of creating a moment in time where generosity, collaboration, and the spirit of inquiry could freely abound.
The contributions made by these good folks are the only reason StreetLeverage – Live 2015 was possible.
Tara Arthur, because cupcakes, beaches, and our two little crazy-beautiful sticks of dynamite are all we'll ever need.
Jean Miller, Diane Lynch, Wing Butler, and Dennis Cokely, you enrich the lives of everyone you touch. The success of StreetLeverage – Live 2015 was a direct result of your dedication to the field and passion for change. #YouWalkYourTalk
John Lestina, Mike Cahill, and Dan Cook, you guys killed it! Tech never looked so sexy.
Amy Williamson, Jason Smith, Kristy Bradley, Sandra Maloney, Kate O'Regan, Jen Vold, and Erica West-Odeyele, StreetLeverage – Live Social Media Ninjas, your keen eyes, fast fingers, and quick wit launched a perfect set of social waves that carried the discussion far beyond the wall of the Boston Marriott Newton. Thanks for digging deep!
Lance Pickett, Bill Millios, Tara Arthur and Sean Benson, photogs and votogs unite! You prowess behind the lens is insane! Your work will be long remembered. Thanks for bending light and capturing the moment.

Diane Lynch, Kelly Kerr, and Hayley Baccaire, you did it! You made slaying the three-headed logistical beast that is registration look like child's play. Thanks for doing another tour. Gold stars all around!
Dan Cook, Letitia Byone, Erica Kramer, Tom Lauterborn, Jenna Eckenrode, Austin Harriman, Bobbie Krimmer, Brianna Palardy, Britney Siereveld, Cara Goldman, Dani Rauch, Elise Melito, Emily Smith, Gillian Gipson, Jamie Knight, Katie Skara, Lina Garcia, Lindsey Schick, Madison Norton, Meghan McCombs, Miko Kajen, Nora Rodriguez, Olivia Mabrey, Samantha Norton, Krystal Chung, and Sarah Garcia, thank you for demonstrating that leaders come in many forms and that the next generation of practitioners are in fact interested contributing to the future of the field in meaningful ways. StreetLeverage – Live was better because each of you came. Thank you for standing with us.   

Event Partners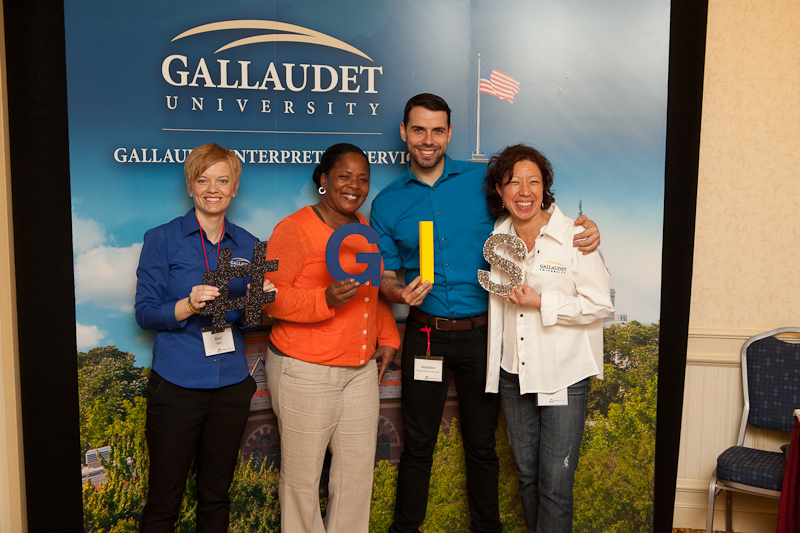 StreetLeverage – Live would not be possible except for the generous and progressive support of our Partners. We would like to thank each of them for demonstrating that responsible community citizenship comes in many forms. Thanks again to the following companies for their support of the StreetLeverage endeavor to foster idea-sharing within the field of sign language interpreting.
It's #OurTurn
This year's event hashtag was intended as a call to action for all those engaging with us during StreetLeverage – Live 2015. It is indeed #OurTurn. It is #OurTurn to rub the blur of industry politics and self-promotion from our eyes and see our fellow community members, colleagues, and ourselves as we are and can be. It is only then when humanity can be truly recognized and appreciated. This is when meaningful change occurs in our lives and our work. It takes root and springs up to propel the field of sign language interpreting forward.
Thanks again to everyone who participated in StreetLeverage – Live 2015.
We have already begun preparing for next year. StreetLeverage – Live 2016 will be held in Fremont, CA April 15th-17th. Mark your calendars!
Who will we be working to support next year? Take a look.
Fremont, CA here we come!