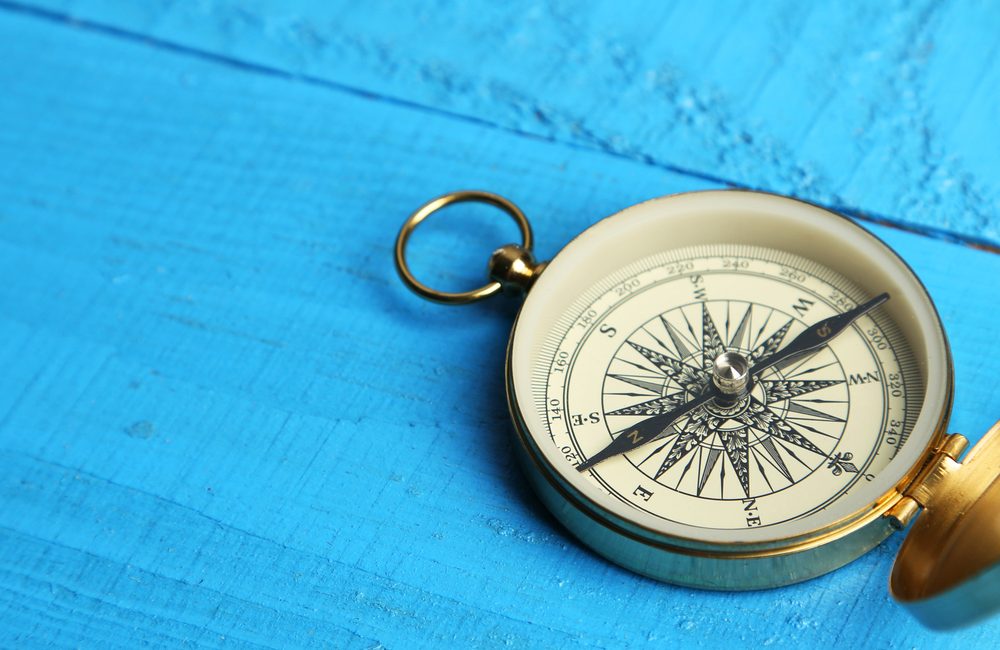 As sign language interpreters, we stand at a crossroads. Do we maintain the status quo or act as change agents by investing & engaging, collectively, in the transformation of our profession?
People in our field are talking a lot about change. Our attitudes toward the Deaf community and fellow sign language interpreters have to change. Our professionalism has to change. There is a call for greater transparency. StreetLeverage contributors have written about the need for change in our national organization. The discussion about change is everywhere.
In "Sign Language Interpreters: Is it Me?", Brian Morrison points to the questions we should be asking ourselves, and guides us from examining how to solve problems to examining our commitment to change. The question I find myself now exploring is, "How does change happen?"
Transtheoretical Model
Many have written on the subject of change. In 1983, Prochaska and DiClementi developed the "Transtheoretical Model"1 , which I will use to frame my discussion here. The model describes five stages of change: pre-contemplation, contemplation, determination, action, and maintenance.
In the pre-contemplation stage, a person is unaware that there is a problem. They may think that others who point out a problem are just exaggerating, being judgmental, or imagining it. They may complain about the same problem in others yet fail to see it in themselves. Prochaska and DiClementi define four types of pre-contemplators.
Reluctant pre-contemplators are those who, through lack of knowledge or inertia, do not want to consider change. They have not become fully conscious of the impact of the problem. In our profession a reluctant pre-contemplator may think, "I continue to get hired, so my interpreting work must be fine."
Rebellious pre-contemplators have a heavy investment in their current behavior and in making their own decisions. They are resistant to being told what to do. Such a person in our field may say, "That person is always critical of interpreters. It's not about me."
Resigned pre-contemplators have given up hope about the possibility of change and are overwhelmed by the problem. This person may concede, "Second language learners of ASL will never be as clear as native language users. There's nothing I can do about it."
Rationalizing pre-contemplators have all the answers. They come armed with reasons why their behavior is not a problem. This interpreter may justify, "The Deaf people I work with are highly educated. I tell them what I hear, and they figure it out."
The second stage of change is contemplation. In this stage a person is willing to accept that there may be a problem. They are also willing to consider the pros and cons of changing but may still be ambivalent about the need to take action.
The third, fourth and fifth stages are ascribed to those who have made a clear decision to change. They have identified what needs to change (Stage 3 – Determination), taken steps toward their goal (Stage 4 – Action), and work to maintain their path of improvement (Stage 5 – Maintenance).
When we are open to change, we spend our time learning, analyzing, and asking questions. Every job is seen as an opportunity to grow. That is the character of the third, fourth and fifth stages of change.
Getting Beyond Pre-contemplation
What happens when others see what I could change but I don't see it myself? When I try to examine my own problems, what might I be missing? If I don't see a problem, how can I know if one exists? These conundrums put us squarely at the first stage, pre-contemplation.
Fortunately, there are multiple roads out of pre-contemplation. Some of these roads we seek out and deliberately walk. Others we must be led to. Below, I have outlined four forms that these roads can take: 1) honest self-inquiry, 2) a life threatening condition, 3) public outcry, or 4) a trusted colleague opening a door for us to gain self-awareness.
Honest self-inquiry

begins when there is a willingness to look at whatever comes up. An opportunity arises when a certain personal trait or habit becomes apparent. At a particular moment, something that I did, thought, or said makes me question my behavior or habit. In bringing my attention to this behavior, I see it more clearly. Recognizing it changes my understanding of the behavior and of myself. It is possible that, over time and with continued attention, the behavior will shift or even be replaced with something more congruent with my sense of self.
For example, I find myself saying small, cutting remarks to my spouse. I conveniently ignore that I do this because it is too painful to admit to having this unloving, horrible characteristic. In a moment when I am more present, I notice his reaction to one such cutting remark. I stay attuned to myself, watching my impulse to cut him down. The emotion or thought that sparked the cutting remark is revealed. It is old, rooted in my childhood. In that moment there is new understanding, and I am changed. The impulse to cut him down dissolves. A change has occurred that I didn't "make" in the traditional sense, but it occurred as a result of examining the impulse.
A life-threatening condition

is another road out of pre-contemplation. Often when we confront our mortality, the reality of having a finite time on earth can spark increased introspection. Old grudges may dissolve and die-hard opinions seem less important. Change occurs because I re-examine my values. While one doesn't invite a walk down this road, when it presents itself, there is opportunity.
Public outcry

can backfire and may lead to hurt feelings and resistance. In our field, demands to revoke a sign language interpreter's certification or remove a person from a position of power can garner support. But the target of this outcry rarely perceives it as designed to inspire positive change. Still, it can be an important tool. I remember when Dr. Martin Luther King, Jr. was assassinated. The ensuing outcry sparked many to look at their own attitudes toward race. Recent racialized events have sparked similar self-reflection.
A trusted colleague

, finally,

is key to fostering change. This is an important relationship. When I am actively engaged with this colleague, we work to develop the mutual trust needed to broach sensitive subjects. I don't have an ulterior motive to change the person, but instead have a wish to understand their perspective. We see each other as we are – peers. We start by being willing to find out where we stand, what we think, and what our wishes are. The process itself becomes the influencing factor for conscious change.
Together, we can investigate and reveal our flaws, share our inner processes, and examine our values. Together, we can discuss what we personally can do to include more Deaf people in RID. Together, we can look at available jobs and consider what skills and qualities are required to do them. Together, we can explore the difficulty that arises when a team interpreter doesn't want to discuss the work. It is important that we invite our colleagues to the party, not drag them there.
From Interpersonal to Organizational
RID is made up of individuals, each at their own stage on the path. Some are contemplating their role in improving conditions, while others are in pre-contemplation. Each person is worthy of our time if we are invested in change, but it will never happen through complaining, finger-pointing, ignoring, or backstabbing. It will come only through a willingness to work together. For my part, I was drawn to this profession not only because of an interest in people and a knack for language, but also because it provided opportunities for self-exploration and improvement as a human being in relation to others.
So, I turn the question back to us as professionals. Are we prepared to enter into this type of relationship with our fellow interpreters? If yes, then we need to be willing to spend time in the process. While the stages of change provide a framework for understanding how change happens, our work is to observe, engage, and enter into meaningful dialogue in order to understand multiple perspectives. I believe that each of us can be an agent of change in a way that promotes the profession, our organization, and ultimately, our humanity. Will you join me?
Questions for Consideration
What can I do to be more proactive and interactive with others in the field?

What are my experiences of moments of change?  How do those experiences help me understand this process?

Among the four types of pre-contemplator, which type am I? (We are all pre-contemplators about something.)

What holds me back from being an agent of change? What would I need in order to begin?
Related Posts
Sign Language Interpreting's Long Adolescence by Stephanie Jo Kent
Replenishing Sign Language Interpreting: Extraction Exchange by Sandra Maloney
Accountability: A First Step to Harmony Among Sign Language Interpreters by Sabrina Smith
References
1 Gold, M. (2013). Stages of Change. Psych Central. Retrieved on December 19, 2015, from http://psychcentral.com/lib/stages-of-change/