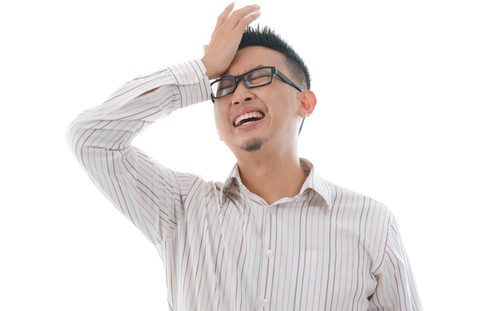 How do sign language interpreters show our values in our RID vote? Adam Bartley comments on the question of creating an Interpreter with Deaf Parents Member-at-Large position on the RID board, and the implications of a disengaged membership in determining the course of our profession.
Part of my motivation in writing this article now is that I so poorly dropped the ball when the time came to vote on establishing a position on the RID Board of Directors that dedicated a seat to an Interpreter with Deaf Parents (IDP), the IDP MAL (Member-at-Large) position. I could cite my business at work, or the back pain and subsequent surgery as excuses, but the truth is I could have made time somewhere in there to attend to my business and vote! I failed to exercise my democratic power when the time came, and I failed in what I consider to be one of my personal and professional duties. I believed in the need for an 'IDP seat' already, having thought about the issues and arguments carefully, but by the time I got to putting my coins on the table, the hand was already dealt and done with.
I know there will be another opportunity for our community to debate and vote again on this issue, so I am ante'ing up now for the next hand and putting my arguments here in the public sphere to contribute to our next shot at getting this right.
The Who
Before going further, I want to state that I address this letter from the perspective of a Hearing interpreter (I.e. not a Child of Deaf Adults, CODA), to all of my fellow Hearing interpreters. I welcome all members of our community, Deaf, CODA, and Hearing interpreters, Deaf and CODA consumers of sign language interpreting services, and anyone else to read and respond to this writing.  However, I feel it important to state that I am directing this to my fellow Hearing interpreters.
Any Position Will Do
In the interest of keeping my long-windedness at bay, let me begin by starting off with the seemingly strong and seemingly logical argument against having a dedicated IDP-MAL position on the RID Board of Directors.  A CODA can always run for a position on the Board anyway! When I first saw this statement in discussions, it made sense and I had to 'chew the cud' as we say in the South, to figure out what bothered me about it. So chew I did and here is what I came up with. It is an absolutely true statement, but it is not an argument at all. It argues neither for a position nor against it.
So I chewed a little more, and I presumed that what was intended to be argued is that a need for the seat has not been shown. Having wrapped my slow but hopefully able wits around this nugget, I started to construct what arguments I could bring to bear to clearly establish that need and why it is important to the future of our field.
Running for Office
The first step in establishing a need for the position requires that we look at the assumptions underlying the "IDP's can already run for office" argument. The fact that a thing can happen, does not mean a thing will happen.  Sheer numbers can greatly reduce the likelihood that a given thing will happen in fact. The United States of America could have a dozen Hmong Representatives in Congress, but the probability of that given the current populations and geographic positioning of Hmong people in the United States, is extremely low. Given the changing demographics of our field, IDP's are a shrinking minority within our ranks. The proliferation of Interpreter Training Programs and ASL as foreign language offerings in High Schools and Colleges has brought an influx of Hearing interpreters in greater numbers than ever before. Alex Jackson Nelson's article, Sign Language Interpreters: Recognizing & Analyzing Our Power & Privilege, offers some great insight on the need for practitioners to be aware of their privilege. In my mind, one demonstration that the need exists is because the math is against the continuous occupation of non-dedicated seats on the Board by Interpreters with Deaf Parents.
Affinity is Not Membership
As Hearing interpreters, we will never be members of the Deaf Community in the same way as a Deaf person is, or in the still different way that a CODA is. I say this without prejudice, or any sense of rejection by the community. We exist within the scope of the larger Deaf Community and are accepted into the fold to varying degrees throughout our lives, but we do not share the same experiences. It is vital that we address and accept that as the simple truth that it is. Laurie Nash offers excellent perspective on the value IDP's bring to the profession in her interview with Brandon Arthur about the retraction of the referendum that would have established a designated position on the RID Board for IDP.
In other writings in other venues, I have spoken about my own background as child of a white mother and Mexican father. I have written about my experiences in the foster care system with a wonderful set of foster parents that were Black in the early 1970's when such things just weren't done.  I have also written about the amazing couple (he, Lebanese, she Cherokee/Choctaw) that turned my life around, and about the many ways that the Deaf community has been in my life since I was a child.
In those writings, just as here, it was all to make the point that affinity does not create membership.
Given my experiences, I have unique insights to many communities, but I cannot have full insight into any of them.  I was 'interpreting' for fellow children in the system at 12 years old, so I can relate to some experiences that an IDP has, but there are infinitely more that I can never understand or give voice to. If you want insight into the CODA experience, read Amy Williamson's article, The Cost of Invisibility: Codas and the Sign Language Interpreting Profession. Affinity does not create membership, and if ever the Board does not have an Interpreter with Deaf Parents seated at the table, that voice will be absent.
IDP's Are Consumers
IDP's are not merely our colleagues, against whom we sometimes compare ourselves, or whom we envision en masse as the fulfillment of some stereo-typical image of 'the CODA interpreter'.
IDP's are also the consumers of our services!
I cannot stress this enough. IDP's are the children whose IEP we are interpreting for directly or for their Deaf Parents. IDP's are the performers in the school play or the Broadway production their loved ones are attending. IDP's are the scientists and educators that we are working with in many educational settings. CODA children are sometimes directly using interpreters in critical care situations where Hearing Interpreters and Deaf Interpreters are working as a team to provide access just as they would with a young Deaf child. IDP's are the presenters and performers that we are working with. IDP's are our consumers.  Few among our numbers would suggest that RID does not need to have a dedicated seat for a Deaf Member at Large on the Board, because we rightly see the need to have consumer/practitioner perspectives guiding our work and our future. Our field is also fortunate to have another community of consumer/practitioners in our IDP colleagues, and we should ensure that their unique perspectives are always part of our governing body.
The Gist
In short we failed to recognize and embed the value IDP's bring to the governing table of our profession. The demographics of our field create a greater likelihood that Hearing Interpreters will always be present but IDP participation on the Board will be absent or intermittent at best; that no matter the level of affinity a Hearing interpreter may have, we can never bring the full experience of a Deaf person or a CODA to bear in shaping the future of the sign language interpreting field; and that as we recognize the necessity of having practitioners of all types on our Board, we must similarly recognize the imperative to ensure that IDP's are also at the table.
Please join me in preparing for the next time we have a chance to ensure that our organization always has a team at the helm who can provide valuable insight on the work we do and the perspective of the people we endeavor to serve.