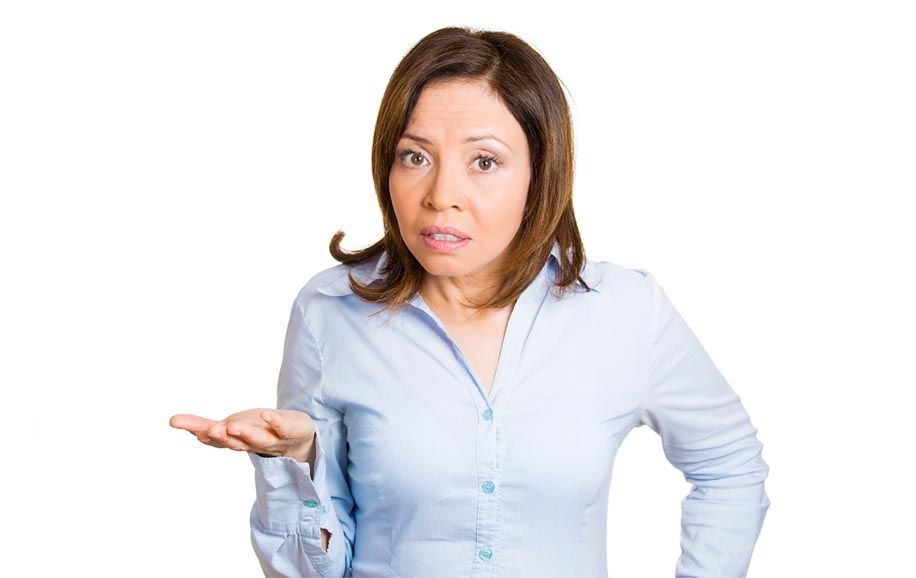 As municipalities increasingly deal with budget constraints, many are turning to VRI or VRS for interpreting services in legal settings. Tara Potterveld and Nichola Horrell Schmitz explore the cost and efficacy of this approach.
More cities, counties and states deal with budget cuts and economic shortfalls, money designated for courts, District Attorney's and Public Attorney's Offices is being reduced. Unintended and often overlooked victims of these financial cutbacks include Deaf persons. Best practice to protect Deaf people's right to due process in legal interactions is to have Certified Deaf Interpreters (CDIs) work as a team with legally certified hearing interpreters (SC:L).[1] Yet, the expense of providing sign language interpreters to Deaf persons in legal settings clashes with the need of jurisdictions to significantly reduce spending.
Denying communication services to qualified individuals is both illegal and counter-productive. As municipalities look for ways to cut costs, one area they are exploring is reducing interpreting service budgets by resorting to technology. The two predominant technologies are Video Remote Interpreting (VRI), a fee-based interpreting service that usually charges by the minute and Video Relay Services (VRS) provided by the Federal Communication Commission at no cost to users.
Video Remote Interpreting (VRI) is used more often in courts as budget concerns increase. The courts are seeing that they can save money by not paying interpreters to travel to the courthouse. Many court hearings only last 15 minutes so the courts save money by not paying the standard two-hour minimum for a team of two or more interpreters. The court pays the VRI company only for the minutes that the interpreter team is utilized. VRI can be successful if certain parameters are met such as: using a full team of interpreters (CDI and SC:L) for legal work; obtaining preparation materials before a hearing; and establishing communication with the Deaf person involved in the case before commencing. Nikki and Tara (the authors) have tried this system as a team and experienced both positives and negatives.
Video Relay Services (VRS) differ from Video Remote Interpreting (VRI). Using VRS to access interpreters is an attractive option for cash-starved entities because VRS is free of charge for courts or attorneys communicating with a Deaf person. Given this trend we must ask if VRS interactions help or harm Deaf people in legal situations. Many VRS interpreters are competent, but rarely possess legal certification.[2] Some VRS interpreters do not possess any certification[3] and thus there is no way to assess the quality and competency of their interpretations.[4] No large VRS agencies, that we are aware of, have CDIs on staff ready to handle legal calls.
The Federal Communications Commission (FCC) oversees all VRS companies. The FCC mandates that: "Preferential treatment of calls is prohibited. VRS providers must handle calls in the order in which they are received." Consequently, a sign language interpreter answering the call may have little or no experience with legal issues. A VRS interpreter can call for a team to witness and assist a legal call, but there is no guarantee that either interpreter will have the skills and knowledge necessary to interpret the call accurately. From informal polling, we found that many VRS call centers do not have any legally certified and trained interpreters on staff. Granted, the FCC does not allow VRS interpreters to swear an oath of accuracy and impartiality for court proceedings, yet courts and attorneys use VRS interpreters to handle a variety of hearings and client-attorney discussions without checking into the skills and qualifications of the interpreters.
Even very good interpreters make mistakes due to a number of uncontrollable factors, including technical difficulties like video transmission problems and poor audio. VRS interpreters have no preparation time before accepting a call. VRS interpreters are not privy to documents related to the case and might not be aware of the nature of the charges. VRS interpreters cannot see the courtroom or evidence presented. The interpreters cannot see people in the court and probably will not be able to distinguish the role or context of the speakers. They only see the Deaf person involved in the case who is in a different location. (FCC rules prohibit Deaf and hearing callers from being in the same room during a call). VRS interpreters often get calls from other states and unlike local sign language interpreters, may not be familiar with the location of the crime or regional signs used by the Deaf person. According to the FCC, VRS interpreters must continually process a call between a Deaf and non-Deaf person for a minimum of 10 minutes before transferring the call to another (possibly more skilled or possibly less skilled) interpreter unless the Deaf consumer asks for a transfer.
It is troubling that VRS providers do not hire CDIs to assist in all legal calls. The FCC allows hiring CDIs, but VRS companies find it costly to have CDIs on site for legal calls. Yet, we know from research how valuable CDIs are to providing a fair and just linguistic experience for Deaf people in the legal system. Carla Mathers eloquently writes: "Undoubtedly, the legal system presents a linguistic minefield and imposes substantial barriers to understanding for most deaf individuals and many court interpreters. Even with a highly skilled legal interpreter, a deaf person may not have the framework to understand the proceedings in a manner sufficient to advise and receive advice from counsel. Deaf interpreters have rich ways of communicating that are generally unavailable even to the most skilled interpreter who can hear."[5]
We know that legal situations have high stake implications for Deaf people's lives. It is questionable if VRS interpreters should be allowed to handle legal calls without legal certification and access to a CDI. Balancing a Deaf person's right to due process and a municipality's need to reduce costs is a difficult dilemma. We as Deaf persons and sign language interpreters need to work on guidelines and laws that will protect Deaf persons. It is time for a national dialogue on issues of legal justice regarding Deaf people and whether justice is compromised by using VRS without proper safeguards.
Nichola Horrell Schmitz, MA, CDI, CLIP-R, a freelance interpreter, is fluent in ASL, Mexican and Pakistan Sign Languages and various signed dialects.
References
[1] The Mid-America Regional Interpreter Education (MARIE) Center has current research on this topic on their website, http://www.unco.edu/marie.